Box Options
There are 4 box options available to you when buying from our online player card creators. These are Standard Boxes, White Boxes, Clear Plastic Boxes and Custom Boxes. Custom boxes are only available on Poker and Bridge (excluding double Bridge) size orders of 50 packs and over.
Standard Tuck Boxes
Standard Tuck Boxes are the default option when buying from us. They are cardboard boxes that have been laminated for extra durability.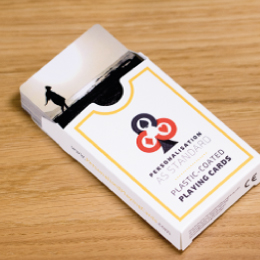 Plain White Tuck Boxes
Plain White Tuck Boxes are available so that you can personalise them yourself, making your gift even more special. For this reason, we do not laminate these tuck boxes allowing standard art supplies (pens, pencils, paint etc.) to be used.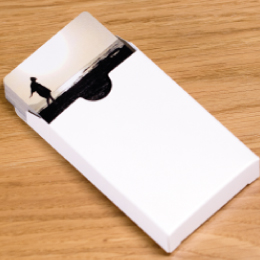 Customised Tuck Boxes
Customised Tuck Boxes are made the same as our Standard Tuck Boxes, but with the difference of a personalised front & back cover. These are only available in Poker and Bridge sizes and can be personalised while you're creating your pack.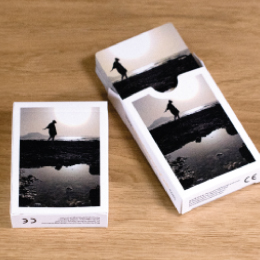 Clear Plastic Boxes
Clear Plastic Boxes are a great option if you're looking to show off your pack! They are also very durable due to the plastic grade we use.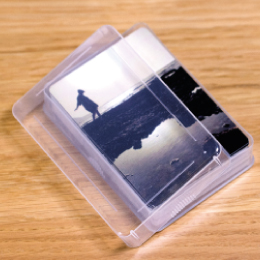 Bespoke Quote