There are 4 box options available to you when buying from our online player card creators. These are Standard Boxes, White Boxes, Clear Plastic Boxes and Custom Boxes. Custom boxes are only available on Poker and Bridge (excluding double bridge) size orders of 50 packs and over.
Standard Boxes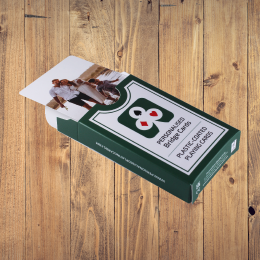 Standard Boxes are the default option when buying from us. They are cardboard tuck boxes. They have been plastic laminated for extra durability and to last longer.
Plain White Boxes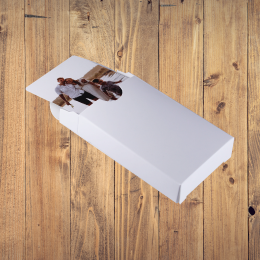 Plain white boxes are available so that you can personalise them your self, making a special gift even more special. For this reason plain white boxes are not plastic laminated allowing standard arts supplies (pens, pencils, paints etc.) to be used to decorate the boxes.
Clear Plastic Boxes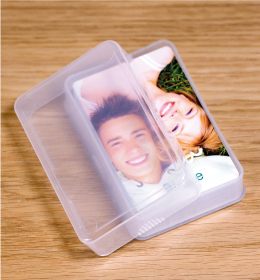 Clear plastic boxes are a good option if you want to be able to see what is inside. As the are plastic they are also very durable and long lasting
Custom Tuck Boxes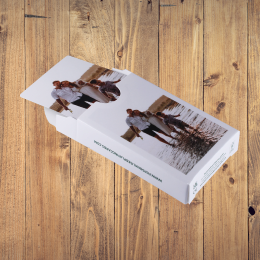 These are the same in construction as our standard boxes. The big difference being that they are printed with the same image used on the back of your cards. These are only available on Poker and Bridge size orders and can be personalised during the creation process. The most professional option available for personalised boxes.
Create your own pack of personalised playing cards online NOW